Dear All,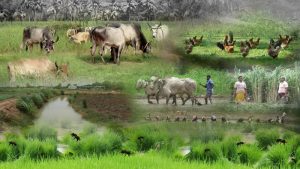 Astra Dairy was started in the year 2011, as a passion for natural farming and hence the dairy business was a must, since we needed manure . Over the last 11 years, we've been following natural farming where we are moving towards the goal of a carbon-neutral farming model which we hope to achieve soon.
We could not have come this far without the continuous support and encouragement of our customers who have stood by us in our mission to sustain natural farming by purchasing our high quality natural products.
Natural dairy farming is not only a proven solution to nature's most critical challenge of climate-change but also creates an economically viable livelihood to farmers. A sustainable natural farming and food production system helps to not only protect the environment but also the health of our communities which is pivotal.
We look forward to your continued support in our progress towards a climate-positive future for our families.
Thank you for your support.
Sincerely,
M.Ravindran
Founder/Chairman